Mission and purpose
Beginning in 2001 with two organizers and a handful of committed volunteers, OCBC has grown from a small program conducting Earn A Bike classes into a robust resource for bike education in the Cleveland community. Read more about our history.
OCBC is a non-profit, volunteer-driven cooperative bicycle education center offering riding and repair classes, refurbished used bikes for sale or rent, hands-on learning and shop credit for volunteering, and public shop use, advice, and assistance. The Ohio City Bicycle Co-op was founded with bicycle education as its primary activity, with the purpose of increasing bicycle use, as reflected in its incorporation filing:
"The mission of the Ohio City Bicycle Co-op (OCBC) is to promote the use of bicycles in greater Cleveland and engage area youth and adults in cycling activities that foster independence, resourcefulness, and good health. The OCBC works to accomplish this by offering safe cycling and bike repair education, Earn A Bike programs, and a consumer's cooperative bike shop; by providing dependable used bikes and accessories; and by producing cycling events and tours that impart skills while encouraging riding for fun, fitness and practical transportation." In 2006 the our board approved this "working mission statement" to describe what we do:
We help people use bicycles.
David Hull – President
David grew up in a cycling family in England and have been around bikes as long as he can remember.  His parents and grandparents were club cyclists and raced time trials in the 1940s-60s. After retiring from a career in financial services, in IT and operations management roles, David was looking for a way to give back to the community while doing something that he enjoys.  Volunteering at OCBC enables David to support a valuable community resource while learning useful skills. Doing this in a way that encourages cycling in Cleveland and provides affordable transportation to those who have limited resources gives added meaning to the work.
Andrew Kinnen – Vice President
A life long cyclist, Andrew retired after 30+ years at Sherwin-WIlliams and is now spending his time volunteering with a variety of community organizations. At SW Andrew leveraged his Business Management degree from Ohio State and progressed through a diverse series of roles in Sales, Sales Management, Marketing, New Product Development and retired as a Senior Director of Marketing.  Strictly a road biker, Andrew is glad to get more involved with the cycling community in NE Ohio.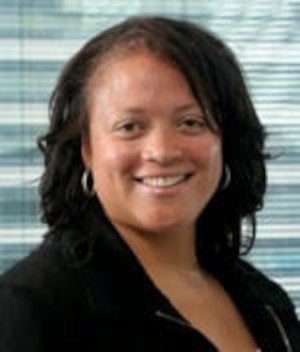 Carla Wainwright – Treasurer
Carla M. Wainwright, a Certified Public Accountant is currently a director of tax at MAI Capital Management. She is graduate of Cleveland State University College of Business and holds a Master of Taxation from the University of Akron. Carla has more than 25 years of public accounting experience working with high network, model, and athlete clients. Carla enjoys vacationing and cycling with her husband Roy whom she shares five adult children and two beautiful grandchildren. 
Rick Andersen – Secretary
Rick is a retired from a career as an engineer manufacturing Energizer/Eveready batteries. He specialized in machine and process automation and controls for manufacturing facilities worldwide. Rick enjoys endurance rides, mountain biking, and bike touring, as well as skiing, sailing, and canoeing. In his spare time, he also does wooden boat woodworking, has built several canoes, and enjoys working on bikes. He is excited to be involved with OCBC both from a selfish aspect (learning) and being able to give back to the community. At the co-op, Rick has enjoyed participating in Fixathons, working on bikes, and getting to meet new people.
Theresa Augustin
Theresa is an active member of the Northeast Ohio cycling community and excited to contribute to Ohio City Bicycle Co-op. She is a 3rd year teammate of Stelleri Performance Training, an all-female bicycle race team; a founding member of BADASS (Bicycling and Diversity Alliance, Safe Space), commuter and thru-cyclist. A native to Akron, she enjoys riding around the Cuyahoga Valley National Park. As a software project manager, she is excited to lend her skills to Ohio City Bicycle Co-op and the Northeast Ohio cycling community to encourage unity amongst diverse ridership, independence in transportation, and environmentally-sustainable practices.
Ata A. Adeel
Ata moved to Cleveland in 2007 to attend Case Western Reserve University. He graduated with a Bachelors in Civil Engineering and Economics ('12) and a Masters in Civil Engineering ('13) and then a Masters in Urban Planning from Cleveland State University ('16). He is most interested in economic and
environmental resilience and equity, sustainable development, and multimodal transportation. He currently works for the City of Cleveland as a Project Manager for trail and park projects, such as the Towpath Trail.
Julia Ferra
Julia realized her love for volunteering at the age of 8 when she began helping at a soup kitchen on Cleveland's west side and later traveled to volunteer with Habitat for Humanity for a week in Santa Fe, New Mexico. Julia is a graduate of the Maxine Goodman Levin College of Urban Affairs at Cleveland State University and holds a Bachelor's degree in Urban Studies with a minor in Sustainable Urban Development. She worked as the Neighborhood Associations Development Intern at Bellaire-Puritas Development Corporation while she was a senior at CSU. Following graduation, she moved to San Francisco to work as a Volunteer Coordinator through the AmeriCorps VISTA program and was placed at a nonprofit serving those experiencing homelessness in the city. Julia currently manages the Graduate Support Program at the Neighborhood Leadership Development Program in Cleveland.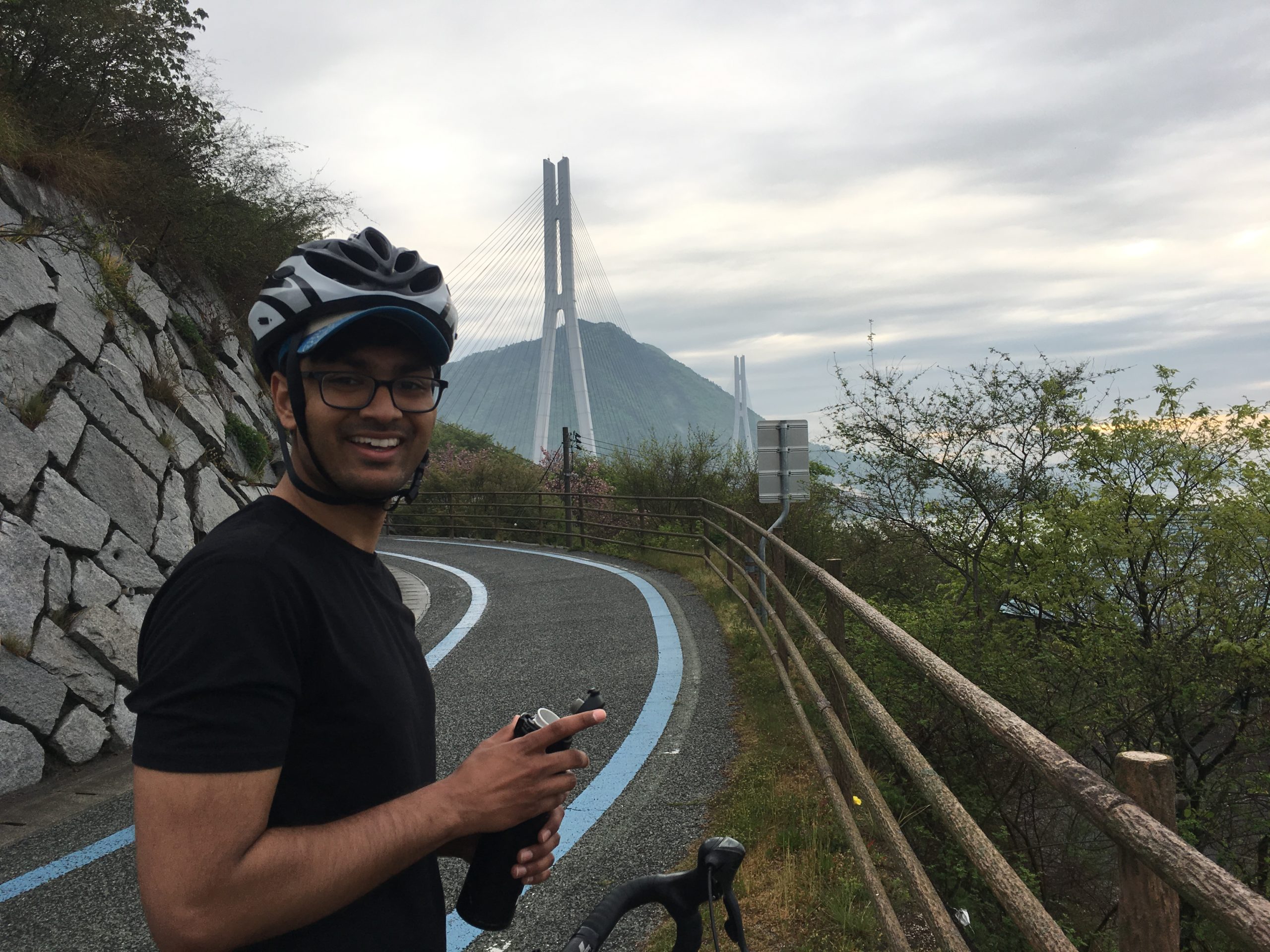 Sagar Vallabh
Sagar is a medical student at Case Western Reserve University an avid commuter and road cyclist. Sagar got his start in cycling by learning basic bike maintenance at a similar bike co-op. With a background in management consulting and philanthropic ventures, he is excited and hopes to contribute to OCBC to encourage more people to get out and enjoy cycling. Sagar enjoys riding around Cleveland and the Cuyahoga Valley National Park.
Joe Bashover
Joe is an engineer by day and a part-time basement bike mechanic by night. Over the years, he has scavenged parts, built new and used equipment, ridden for fun and transport, and aided friends and family with repair and maintenance. For many years, it was just a side-interest. Then, in 2018 he was in an accident that made standing and walking difficult. The recovery was relatively quick, and he is very lucky to be as healthy as he is, but the experience pushed him to work hard to be mobile. He remembers the first thing he did after he was able to move around with crutches was to teeter precariously in the garage and build up a suitable road-bike. Soon, he was back in the saddle and able to enjoy the freedom that he had craved so much. The experience rejuvenated his passion for cycling, but more importantly, forced him to see the value it can bring to everyone on two wheels. A bike is not only a way to get around: it's a road to recovery, a means of self-expression, and ultimately, it's independence.
Harvey Sachs
A bike addict since he was six, Harvey raced in college, and he and his wife bike-toured a lot afterwards. They've belonged to touring and advocacy groups everywhere they've lived since then. They are also long-time tandem enthusiasts. Harvey developed and taught a successful adult bike overhaul course. He has also done all his own bike overhauls and maintenance for decades, including some frame repairs, and built his current road frame (vintage steel). Volunteering at OCBC allows Harvey to share what he's learned and to help build a better community.
Ken Pintar
Ken is a former City Councilman and Chief Information Officer for a local government agency. He is a resourceful leader that thrives on challenges and the opportunity to make a difference due to his strong background in providing services to the community. As a teenager, Ken rode over 10,000 miles in two years, and after a serious life-threatening medical condition, Ken returned to biking, specifically recumbent triking, to assist in recovery and to get more physical exercise. Ken is excited to volunteer and work with all the dedicated people at OCBC.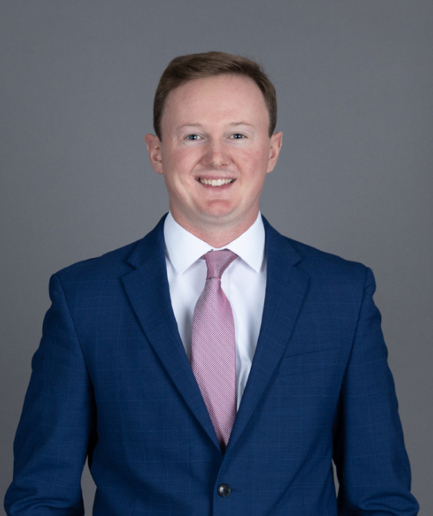 Patrick Lipaj
Pat is a business attorney at the law firm Benesch, Friedlander, Coplan & Aronoff LLP, where he specializes in commercial litigation. He received his J.D. from the Cleveland-Marshall College of Law in 2020 and his B.S.B.A. from The Ohio State University in 2016. As a life-long lover of Cleveland and its Metroparks, Pat takes full advantage of the countless benefits available to cyclists in Northeast Ohio—from exercise and transportation to sightseeing and relaxation. In his free time, Pat enjoys biking on the recently completed Towpath and Red Line Greenway trails, and he is excited to help further grow Cleveland's biking scene through his involvement at the OCBC.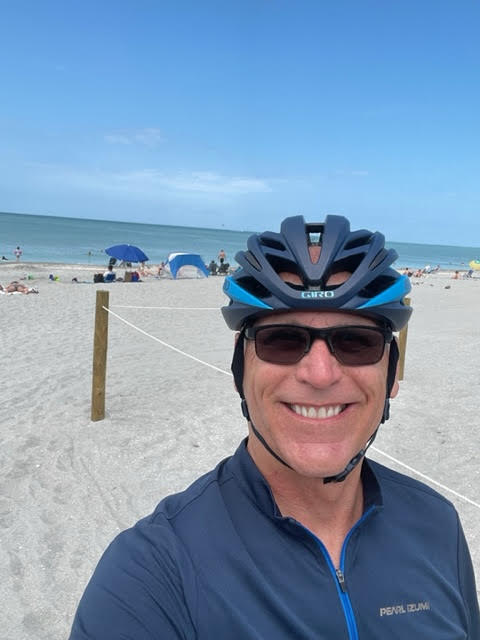 Jim Rudary
Jim is retired from a 39-year career in operations at Swagelok, a company that makes high quality fluid systems components for use in demanding environments. He attended Cleveland State University for his bachelors in Operations Management and Statistics, as well as his MBA. An avid bike enthusiast, Jim enjoys both mountain and road biking. He also backpacks and is part of a family of avid golfers. Jim joined the OCBC community in early 2021 and since then has attended bike repair classes and volunteered in the shop. In 2022, he used his mechanic skills to help the co-op meet its 250 bike challenge goal. Jim lives in Solon with his wife Laura, with whom he has two adult sons, David and Eric.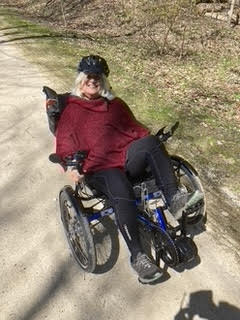 Marcia Mauter
Marcia has a strong background in outdoor experiential learning and nonprofit leadership in NEO.  She is also a lifelong globetrotter and combines her keen interest in people, cultures, and adventure at every turn. Even though she got sent home from New Zealand in March 2020 due to Covid — and then again from Hawaii in 2022 due to a fall and big ouch — she hopes to get it right next time! Marcia is pleased to roll up her sleeves and advance, together with other board and staff, the mission and good work of OCBC in our community.  Marica also serves on a second board, Council of International Fellowships/USA. You can find her on her fold up touring bike, stepping out on some remote waterway, high altitude trail, open road, freezing tundra or scorching desert, visiting her far flung kids/grandkids, or 'Facilitating through Story", her next entrepreneurial venture.